Wedding Journal: January 2000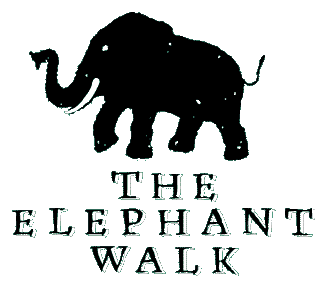 OOPS - I forgot to mention this in the December journal and am having trouble with that file so I'll just put it here. WE BOOKED THE REHEARSAL DINNER SITE! I am so relieved. It will be at the Elephant Walk on Massachusetts Avenue in Cambridge. The food is so yummy- I think there will be something for everyone - plus its semi casual, kids will be fine there, we can relax and have fun - and hopefully Mark and Liron will be able to join us since its not too much of a hike from our house! YAY!
January 1-2: Well ended up being very lazy today. Its a good day for that. Michael and I rented some movies (My Best Friends Wedding - thumbs up; Very Bad Things - thumbs down!!) and watched Four Weddings and a Funeral on TV as well. And of course I made us a pork roast to bring luck in the coming year. Hopefully it will bring lucky weather for our wedding! Sunday was a much more productive day. Though I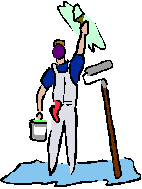 think it was a bit too much for Michael - he's had that flu thing for a week now and its pretty awful. But he was feeling better so agreed to help me paint the hallway. We had already taped the woodwork and plastered the walls but they still needed to be sanded and wiped clean. Tedious work. But we got through it and had two coats on by 7 pm. Not too bad for a days work. We had the worst time deciding on a paint color but ended up going with "Nigerian Peony" which is a yellowy cream - very subtle. I think we're going to do the living room in the same color and then the dining room in "Mayan Red" - a deep cranberry. And the we'll be done! My goal is by March 1st since that is our one year anniversary of working on the house! I really can't believe its taken us so long...talk about taking on too much!
January 3: My last day off of work. Starts off stressful. I took Mike to work and marked off the distance from the Hyatt to the Chapel in miles to get an idea of routes to send our guests on. Cambridge traffic is just brutal. Took me 30 minutes to go 5.5 miles! UGH! Went home and had a pot of coffee before venturing out again. My next stop was Building 19 in Burlington - hauled myself there because they advertised these great gift bags for our out-of-towner bags at a great price. Unfortunately when I got there I found they were much larger than we needed. Hmmph. Went to Michael's the craft store next and they were out of craft sized bags! Not my day...next to Charrette where got paper to print our Travel Arrangement newsletter on. Next...Staples to get labels and checkbook holder where I find I got a rotten $ deal at Charrette. I take myself to the gym to work off this stress. Wedding errands can definitely not be fun! After that, when I got home I called Creations by Elaine, the company we were ordering our invitations from. Ordering invitations over the phone is a lengthy process! Spelling everything, they spell it back to you....but worth it!
Week of January 4-8: Back to work. I feel like I did not get half of the stuff done over my vacation that I wanted to. There is still so much stuff to do and now the three month mark is closing in. UGH. Trang thinks I'm crazy but at least she listens to me moan about how much there is to do! Got a fair amount of wedding stuff done I guess for a work week. Made my first dress fitting for February 19th, and a veil/hairstyle trial appointment for that day as well. My parents are coming up that weekend so I want to do as much of that stuff as possible while my mom is here. On February 18th we have our food taste testing at the Hyatt as well so I am really looking forward to that. And January 15th is our final cake tasting and day to make the decision on the outside of the cake as well - so many choices but so fun deciding! Lastly, I booked the calligrapher for the wedding invitations. I just don't think at this time that I have the patience or the time - not to mention the skill - to write out all the invitations. This way they'll look better too! So today, Saturday the 8th - three months until the big day - I am sitting here trying to finalize the guest list with everyone's correct address and name and title. And once again hoping there are no etiquette police out there! But I am procrastinating and writing in this journal instead. And now maybe I'll go to the gym....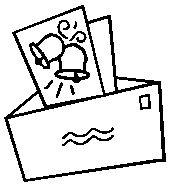 January 10-14: Well the invitations arrived at my office...there must be about 15 boxes of all the little cards, envelopes, etc. Unfortunately when I got them home there were a couple problems with them - like they forgot to line the outer envelopes and centered our names in the middle of the placecards - leaving no room to write the guests name! Oh well they are replacing them for free but still one more thing I didn't need to deal with! Not too much wedding stuff got done this week - really just trying to finalize the guest list addresses so we can send them off to the calligrapher...though I do need my lined envelopes to get his ball rolling! UGH. Anyway...moving right along....
January 15th aka Wedding Planning Day Extravaganza: Well today was major wedding day. A three day weekend = much wedding planning. We started out with a 10 am meeting at Konditor Meister to finalize the cake. They are really so amazingly nice there and helpful, not to mention how yummy the cakes are! We had a big debate over real or rolled chocolate flowers but ironed that out as well as the cake flavors and overall design. Wish I could share but you'll just have to wait until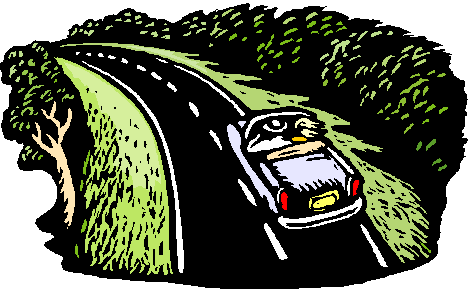 April 8th to find out what we decided! Since the bakery is in Braintree we continued across 128 to the Atrium at Chestnut Hill to look at fine china and browse for gifts for our attendants. We still struck out on the china issue but got great ideas for the gifts - even gift ideas for our parents! So all of that done we decided to treat ourselves to lunch at Jae's - this amazing pan-Asian restaurant. After lunch Mike wanted to stop at the ATM so I told him to meet me in Pottery Barn. By amazing luck I happened to come across the wedding deal of the century - which unfortunately I can not share with you :-( Once again you will have to wait until April 8th! Unfortunately this Pottery Barn did not have enough of said items for what I originally wanted them for - an no other PBs in the East Coast seem to have more either! So...I have come up for a new use for them and am once again very happy. After that we went across the street to Bloomingdale's to once again scout out their registry. WE still can not find China we like! UGH. At least this time they were a bit more friendly there though. Exhausting.
Moving on we went further out 128 to Costco to buy little cameras for the guest tables at the reception. They're not the special "wedding" cameras but are Kodak and have a flash which is all that mattered to me - what is the point of paying double just to have the words "wedding" stamped on the camera? And while there Mike got a great deal on some stuff for the wedding he was looking for - sorry can't elaborate - yet another surprise! I guess I will have to stop writing in here soon as it doesn't seem there is really all that much I can share any more!
After Costco we went to the Burlington Mall where we were going to pick out Tuxes. Unfortunately everyone in the greater Boston area seemed to be at the mall. There was not one parking space to be found. People were parking across the way in office building parking lots. It was absolutely ridiculous. We left - not worth the aggravation. We went to the North Shore Mall because Pottery Barn there was holding 16 boxes of the "find" we got at the Atrium PB. Unfortunately for us IT WAS NOT THE SAME ITEM! A little miscommunication. Very disappointing, but we still have enough to do Plan 2 with them. Anyway, we are beat to the bone at this point but manage to walk around the Macy's Bridal department to see if we want to register there or at Bloomingdale's. This is probably the best Macy's in the whole Boston area - much nicer than Burlington. So I think we'll be registering here!
January 16: Not much going on, writing in my web journal :-) Made some appointments for tomorrow since we have it off for MLK day. Meeting the DJ at 10 and registering at Macys at 12:30, going to Crate and Barrel and the Tux store after that. Another busy wedding day....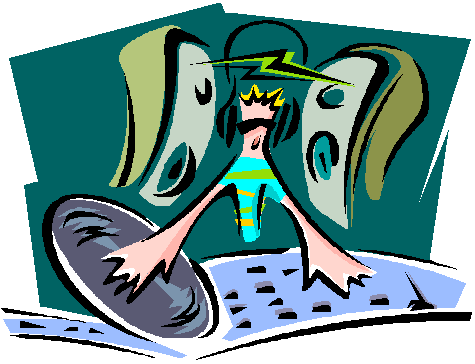 January 17: Busy Day! We met with our DJ Bruce Shannon at 10 am out in Rockport. He is really great and I have faith in him which gives me some peace of mind. We went over the music for the dinner hour and then things like the introductions, first dance, father/daughter, mother/son and then the no-play, play on requests only type of lists. It was good and really made me realize how many minute details there really are left to decide - like where to put the cake table!! Where will we go after we're announced, etc...UGH!
We left Rockport about 12:25 for our 12:30 Macy's registering appointment - so needless to say we were late! Not too big a deal but unfortunately the gentleman in front of us seemed to be having a major issue - it appears his registry was lost! It sounded like one big mess so we said we'd be back and went to Johnny Rockets for lunch - can't beat those burgers! We went back to Macys and he guy was gone so I hope he got that straightened out - what a nightmare! Plus it was strange to see the groom dealing with that stuff - gotta love the year 2000. Anyway so we signed up and they sent us off with our little hand held scanner to have some fun. We decided to do china last since after a whole year of looking we really didn't like anything! We started in towels but had already gotten them at my shower so moved on to bedding. Decided we liked what we had but did register for two sheet sets. Then it was on to cookware where we picked out a few more calphalon pieces. Everyone was so amazingly generous at the shower we really didn't need to register for much kitchen stuff at all! So we moved on to luggage and then we had no choice but to enter the world of china. To put it off a little longer we decide to look at wine glasses, but then decided we really needed to pick the china out first! UGH! OK. We go back and look again. The one pattern I liked comes with a gold edging which neither of us was keen on and it seemed to look funny when we laid it out with our silverware. So we set two restrictions - had to be white (not cream) and have a platinum edge - not gold. That said our choices were vastly reduced. By some luck we decided to lay out this Wedgwood pattern (Amherst) we had never really considered before. Laid out on the table with the silverware it looked fantastic! Our decision was made - talk about relief! And it has blue in the pattern which Michael wanted and a little bit of flowers which I wanted (not usually my thing but...). So that was it - we handed in our scanner, added a few pieces with the consultant and we were done...at least at Macys!

After registering at Macys we went back to the Burlington mall where there was actually parking today! We were running very late and had to be home to walk the dog by 7 so it was getting a little stressful. First we went to get the tuxes at Gingiss - and we got an awesome deal - a $50 gift certificate to a pan-Asian restaurant (Jae's), 1/2 off of Dad tuxes, Mike's was free, and $25 off all groomsmen and ring bearer tuxes. Can't beat that! We had a hard time deciding on the style, but alas I can't go into too much detail because I don't want to ruin the surprise. Though Mike was a little miffed that I got to help look at tuxes and he doesn't get to see my dress. Oh well :-) After that we registered at Crate and Barrel, which is still in the dark ages and has no scan gun and you have to write down the SKUs by hand! It got to be tedious especially as we were under a time pressure but it was worth it because they just have great basic stuff!
January 18th: This has just been major wedding time....we met with Father O'Leary tonight to discuss the results of our marriage counseling questionnaire. He said we did very well on most sections but there were some areas of concern - mostly having to do with religion which was expected as it is an inter faith marriage. Over all the meeting went well and we're supposed to meet after our Marriage encounter retreat in February and we'll start planning the ceremony - can't wait for that part! Have to pick the readings and finalize everything!
January 19th: Amazing but true Michael and I have been engaged for one year today. Its amazing to me how wonderful this year has been - engaged, a new house, a new car, all these fun wedding plans! Its amazing to think back and remember that a year ago today we were at our home inspection not even sure we'd get the house and then there he was proposing!! And we've really grown a lot closer throughout this whole year, redoing the house. planning the wedding, the rest of our lives together. It's really been a great time. Ok - I promise not to get too mushy...so tonight Michael took me to this restaurant that I have been begging to go to for months - Blue Ginger out in Wellesley. If anyone watches the Cooking Channel, this is Ming Tsai's, of East Meets West fame, restaurant. I was looking forward to the dinner for weeks and it was everything I hoped it would be. The only bad spot was that I seem to have some throat/chest cold but I refused to take any cough drops b/c I didn't want dinner to taste like medicine! And it was worth it - the food was amazing! Fois Gras and Shitake shumai, Miso-Sake Chilean Sea Bass with wasabi oil and soy glaze, Five Chile steak, Chocolate Ganche, etc...this was out last pre-wedding splurge - its Mac & cheese from here on out!
January 22-23: Not much wedding planning took place this weekend at all. In truth - I think none at all. Even though time is racing by we really needed some downtime. We pretty much hibernated all weekend because of the ridiculous cold and snow going on up here. We did pick out he paint color for the dining room though at Home Despot. I wanted a deep cranberry. After the guy mixed it it looked kind of Pepto-Bismol. He assured me it would darken. Hours later at home its still pepto so a return trip to the Despot is in order. They add more red and its lovely. And that, combined with a trip to Boston Market for dinner was the big adventure of this weekend :-)
January 25: I don't even feel like writing about this, the whole thing was just so ludicrous. I had a voice mail message from the Elephant Walk that they had a message I was interested in holding a large party there the night of April 7th. Even though Bruce and Judy were on the Rehearsal Dinner case I figured I better call and make sure they have our actual reservation, which I made in early January. This led to an absolutely miserable conversation with one of the most miserable humans (at least I think he was human) on earth. This man obviously needs to go back to management school because he was obviously absent the day they taught the maxim "THE CUSTOMER IS ALWAYS RIGHT - GOOD CUSTOMER SERVICE IS KEY TO ANY SUCCESSFUL BUSINESS." Anyway, I don't want to air the sordid details to my beloved guests, but the issue is resolved, Bruce took care of everything and Michael has removed me from anything to do with them. I am relieved.

January 26: Took the invitation envelopes to the calligrapher today. She is such a neat person and so helpful. I can't wait to get the envelopes back - her samples look wonderful! Starting to get excited.... Which reminds me I need to proof her list for the final time so she can get started! Look for them in a mailbox near you soon....
January 29-30: My mother is dress shopping today in Harrisburg with my dad - wish I could be there mom! I am sending her good thoughts though because she has had such a hard time looking in Scranton/Wilkes-Barre area. Hopefully she'll find something today or we'll be shopping in Boston when she'd here in February! I even had one of my frequent wedding nightmares last night about her dress shopping. It was strange, my whole family descended on this dress store which was also the store I got my first communion dress in (which I don't even remember but its a dream right?) And my mom couldn't find anything but she found a rosary cutter (which I don't even think is a real object) that she wanted to buy for my cousin John's confirmation - which was a couple years ago! Then we went to this park that was in the middle of the dress store for lunch....talk about weird!! So whatever this dream means I just hope she finds something that she loves! I will be glad when the wedding is over and I stop having these freaky dreams - last time I dreamt I forgot to invite my bridesmaids and couldn't find them on my wedding day! UGH.
Strangely enough, my mother called around noon and said she found a dress! It sounds beautiful and I am so happy she found one she loves! Sorry, no details - you'll have to wait for the wedding!
Today we began painting the dining room. We started with the tinted primer. It looks like pepto bismal on the walls as well. Its horrific. My walls are a bright pink! Get me out of here.... So we went to Macy's to return the back-up dress I got my mother. We were going to add and delete some to our registry as well. I can't believe we're so far along in all this planning! Then we got a quick pretzel and fled the mall quickly - not to mention we were starving! On the way home we stopped and rented some movies - Runaway Bride and an Ideal Husband - see a theme here? Actually both movies were very good - even Michael liked them!
Sunday was more painting. The first coat of the real paint - so far so good...just tedious work! Monday night was more of the same...and we ran out of paint. The walls were just sucking it up. Another trip to Home Depot on Tuesday and another stop at Boston Market for dinner. Did I mention I was on a wedding diet? You'd never know by reading this journal! Then Wednesday I went to lunch with Edna and Sarah to this yummy Italian place by work...Wednesday night I went to Pho Pastuer with Kim Corcoran...but no fear Thursday I finally made it to the gym!
Tuesday, prior to the Boston Market excursion, we did stop at this newly opened store in Somerville (that will go unnamed) and found the buy of the month. A chair that almost perfectly matches our catch - not quite but close enough and hopefully just appears eclectic - for 1/7th the cost of the same style chair we had just seen in Macys. I kid you not. Alright, maybe it won't last forever, but whose to say I'd even like it then anyway! Its perfect for now and we can now have more than 1 guest over and actually have a place for them to sit. Now if only we had chairs for our dining room table.... The only difficulty was getting the chair in my car. Luckily Mike had his handy Leatherman and we are geeks and had some twine in the car as well....YAY - I have a chair!
Actually, I got another wonderful deal this week at Charrette...175 sheets of vellum for under $30. It may not sound great, but trust me, I have been stalking the stuff - online and in person! This was a steal! The vellum is for the ceremony program covers so you'll all see it soon enough...