Wedding Journal: February 2000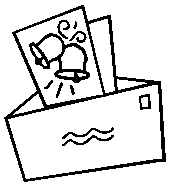 February 3 - I picked up the invitation envelopes at the calligraphers - they look great. Well I thought they did - better than I could have done anyway! I hope no one is thinking - good grief they were awful! Now all we need to do is stuff them and mail them...
February 5-6 - A crazy weekend. We had our Engaged Couple Marriage Encounter Retreat. It was Saturday from 6:30-10pm and Sunday 9-5. I think the timing was rough - It was hard to enjoy Saturday knowing it was leading up to this - not to mention having to eat dinner at 5 pm! Luckily, we had yummy left overs from the night before - Panang Beef and Chicken Himaparn from East Asia - YUM! Anyway...the retreat was good overall. It makes you do a lot of talking with your fiancé about issues like money, career, parenting, religion etc.. Michael and I had talked a lot already and being interfaith was hard at times. Not to mention the seats were so uncomfortable. My rear was solidly numb by noon on Sunday. I think I would have enjoyed it more if I had scheduled it back in say last February! Or at least last October - when wedding planning wasn't at such a furious level and time wasn't at such a premium! It was very hard to give up that big chunk of time. But I would have to say it did bring us closer.
Well we finished the dining room in the middle of last week. Next step was the living room. So Michael moved all the living room furniture into the dining room Saturday while I was at the gym (go Michael!). And I looove our living room furniture with the deep red of the dining room. Unfortunately the living room gets no natural light so putting that color in there would make it a cave. Oh well...I think we'll paint it Pueblo...
Sunday night after we returned exhausted from the retreat, I got to work folding the invitations. This is quite a process. Especially given how our invitations are assembled within the vellum folder (they've been mailed I can talk about them!). UGH! What a work out. And Monday was more of the same - fold and assemble, fold and assemble...
February 8 - OK - here we are the date that was supposed to be invitations in the mail day. Hmmm..they appear to still be in pieces all over my coffee table. OK, our wedding is exactly 2 months from today. And February is a short month. Who cares that its a leap year - I need more time!!! There is so much to do! GRRRRRR..... Ok, sorry, had to vent the stress. I think my bridesmaids think I am crazy, that I have gone off the planning depend. I'm over scheduling them, they are all so easy going and then there is me - the militant planner/scheduler bridezilla. Love you guys!
So, Michael joined me in the invitation process tonight (Thankfully!) We went through and numbered each reply card and coordinated that with our list and envelopes. This way if someone forgets to write their name or its illegible, we'll still know who it is that is coming or not coming! By the end of the night they are all stuffed. Except, for one of my cousins, their envelope seems to have been dropped between my list and the calligraphers list. Oh dear. And my Dad just called with a new name to add - And we spelled one of our friends names wrong! Luckily when I call the calligrapher she is wonderful and says she'll do them up now and I can pick them up on my lunch hour! No charge! Can't beat this. Not to mention I get to take a drive through Melrose on my lunch hour and drool over the old Victorian houses. Almost got in an accident - need to keep my eyes on the road more. I love this town.
February 9 - No work is being done on the living room. Al l of our resources are devoted to the Invitations. Michael has made me dinner - YUM! Tonight is easy, we're old pros by this point. Now we're just sealing and stamping. Bought little envelope sealer bottles - don't want to end up like George's fiancé on Seinfeld :-)
Ok, that's it. The invites are sealed and stamped. I am going to mail them tomorrow. I'm starting to feel a little overwhelmed. And I am petrified that there is some garish typo on the invites we missed and everyone e will laugh at us. Will the wedding nightmares (waking and sleeping) never end?
February 10 - I mailed the invitations today. Two days behind schedule but still very reasonable mailing time. The people at the Lynnfield post office are so nice. The gentleman said he would hand sort them for me so they don't get mangled in the sorting machine. I am relieved. So tonight, I veg and watch Friends and ER - what a shocker on ER! Can't wait until next week.
February 12-13 - Michael is sick this weekend, so not much house stuff is getting done - I'm just not the master spackler and sander that he is! So, maybe next weekend.... Got some wedding stuff done though - found the receptacle I was looking for for the guestbook - sorry can't say more - its a surprise! And Sunday we went to Costco and Home Depot and were back by noon - very industrious. And are now of course vegging at our computers! Oh well...I have some wedding stuff to do this afternoon, head to the gym, and overall a pretty productive weekend. Though I just managed to freak myself out when I was saying to Michael tat we e getting married in a couple weeks!!! Its not in month terminology any longer. Oh dear. And I have had nightmares for the last two nights now about freaky wedding things. Last night we had the rehearsal dinner instead of the wedding itself and I missed my own wedding - I had to jump into the back of some pickup and hitch a ride to the ceremony - and then we got stuck in Harvard Square traffic! I must be losing it.
Anyway, saw this poem today and thought it was neat I guess its an old Irish poem/saying. I wasn't sure where to put it on the site so thought I'd just put it here. Looks promising for us!
Marry when the year is new, always loving, kind and true.
When February birds do mate, you may wed, nor dread your fate.
If you wed when March winds blow, joy and sorrow both you'll know.
Marry in April when you can, joy far maiden and for man.
Marry in the month of May, you will surely rue the day.
Marry when June roses blow, over land and sea you'll go.
They who in July do wed, must labor always for their bread.
Whoever wed in August be, many a change are sure to see.
Marry in September's shine, your living will be rich and fine.
If in October you do marry, love will come but riches tarry.
If you wed in bleak November, only joy will come, remember.
When December's showers fall fast, marry and true love will last.
And Michael says he is finally writing some text for the groomsmen page so we'll see! Victor called and left a message that he got our invitation so I am assuming everyone else did as well. Its weird to picture everyone opening ad looking at something we fretted over and worked so hard on. Can't wait to start getting the response cards back!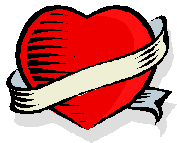 February 14: Valentine's Day. It's a quiet one this year as we are desperately trying to conserve cash for the big wedding. We decided to go to Punjab - this yummy Indian restaurant in Arlington Center. Unfortunately so did about 50 other people and the restaurant only appears to sit about 40. Oh well...it smells so good we wait. And as always it was worth the wait! YUM! So that was fun and we even make it home in time to veg and watch Ally McBeal. Oh life is exciting... But Michael was very bad and bought me my favorite Whitman's sampler even though I am on "The Wedding Diet." He says no problem -he'll eat it. I think I've been gipped :-)
February 15: Busy busy week - tonight we went downtown to look at bridesmaids dresses at Jessica Mcclintock for Trang's wedding. Somehow Hang and I make it there in record time despite driving from the North Shore and then having to change T's. But it was worth it. The dresses are so pretty! I can see why she liked them better than the original one we picked out at Occasions a few months ago. They are this great two-piece style and very summery - perfect for her July wedding. I won't go into too much detail because I don't want to steal her thunder. Afterwards, Hang, Pam, Trang and I went to Marche in the Prudential center for dinner. This place is quite the experience. We had been to one in Munich years ago and now I know why it was so confusing in German - its confusing in English as well! But we figured it out and ended up with some pretty good sushi. The soup was fair, but the sushi...YUM! Its kind of like an international cafeteria with a lot of different stations where they make the food for you and then they stamp your "passport" instead of a bill. Cute concept but rather very hectic! After dinner Hang, Trang and I went in a desperate search for coffee in Boston at 8 pm. We are on Boylston street its not like we are in the middle of nowhere...finally ahead we see Starbucks....
February 16: Tonight another hectic rush from the North Shore into town. Mike has been interviewing for a new job and tonight one of the companies is taking us to dinner. I won't go into too much detail, just to say that dinner was yummy and the company subsequently made a very nice offer which Michael then accepted. Perfect pre-wedding timing! And he starts March 6th which is my mothers birthday (don't worry mom I won't disclose which birthday!)
February 18: Big Wedding Weekend this weekend. It's the long holiday weekend and my parents and brother Brian are coming up and we're hoping to get a lot of wedding stuff done. Though we seem to be having a blizzard. Sigh. Luckily my parents drove up last night and beat the snow. We had a half-day at the office today so I took the day off to clean and get ready for the weekend! Went to the gym early and came home and cleaned up quickly before my parents arrived. They got here around noon and we went up to Tufts to go and look at the chapel. I still can't believe I'm getting married! And I love the chapel, it really is so neat. Afterwards we went down to the campus center and had lunch there - it was so weird - we used to do this when my parents would come visit me at school. But now I'm old!
Its starting to snow pretty hard by now. So after lunch my dad dropped my mom and I off at Elizabeth Grady in Cambridge for my make-up trial run. I was a little nervous and didn't know what to expect but it was actually a very good experience. The woman was nice and helpful, but she was definitely in charge. I liked what she did but it was a little hard to get used to - so much make-up. When Mike, my dad and brother came to pick us up - I think I startled Mike! But I made a follow-up appointment to have my brows waxed, a facial and the wedding day makeup as well. One thing down, one more to go today!
After the guys pick us up we drive very slowly to the Hyatt. The snow is really heavy and the roads are slippery. Even though we stay on Mass Ave and Mem Drive, its pretty rough going. But we make it! And the Hyatt has laid out quite a spread for us! I never imagined the tasting would be like this! We were in a private conference room and the table was all laid out how it would be the night of the wedding. We start by discussing napkin folds (is anyone really interested in this?) but I had seen one I really liked in a magazine and they say they will do that no problem. YAY! The Hyatt coordinator, Kristin is there helping us through everything and the banquet captain is there to help wit the food. We start out with the wines, which are very yummy. Then we get to try 8 items for the served cocktail hour, of which we pick 5 - sorry I'm not telling details - you'll have to wait until the big day. Everything is yummy so its hard to narrow it down! We then get to try 3 hot appetizers, 2 salads and 4 entrees. We were originally going to have a late dinner...don't think we'll need that anymore! Once again, very hard to make a decision - except for the entrees it seemed to be unanimous among the five of us so hopefully the guests will like it all as well... We leave the Hyatt around 7 o'clock and we are all very impressed. Kristin answered so many of my questions and the service was so excellent. I fell very relaxed about the reception part right now. Except for an issue that came up over our favors (since they're a surprise I can't reveal) but hopefully that will be resolved. Afterwards, may parents drop Mike and I off and they head back to their hotel in Lexington before the roads get even worse!
February 19: Another big wedding day...BUT I am supposed to have my first dress fitting and its still snowing! The roads aren't looking so good...I know we'll make it to the salon but I'm worried we'll trek all the way out there and the alteration woman won't have made it in. But we trudge on...well at least Michael does - he goes out to shovel once again and digs the car out. We drive out to Lexington to get my mom and Michael drives us to Yolanda's. This was not the plan at all, but I wasn't big on driving in these conditions. So he hides out in the cafe while we're there, lest he see me in my dress! I am very nervous...I have been on "The Wedding Diet" since Christmas and have lost about 5 pounds but I am afraid the dress still won't fit and it will have to be let out. As luck would have it - it fits! They just hem the bottom and make an old fashioned bustle. Thank goodness...I can't imagine how much the alterations would be if they did have to let it out! It feels so neat to see the whole ensemble all together - shoes and all. I almost don't want to take the dress off! But I must :-(
After the fitting we go back out to Lexington and go to breakfast with my dad and brother as well at this yummy bagel shop. Then we realize that since the weather is awful it really restricts what we can do today - going into Boston would just not be pleasant. So we decide to go hang out at the huge Barnes and Nobles up in Burlington. We spend about 2 hours there and then my mom and I leave for the wedding hair trial and Mike, my dad, and Brian go to see Pitch Black at the Burlington theater.
The test hairstyle goes well. We don't actually put it all up, but kind of fake it and make it look like how it would with the veil. I love it. Simple. Though when I start talking to Laurie (my wonderful hair stylist) she pints out that it is going to be mayhem to have 9 women get their hair done there and then run over to Elizabeth Grady and have their make-up one by 12 noon. I see what she's saying. She recommends getting everything all done there because they can do hair and makeup in stations for everyone so there is no downtime. So I schedule a trial make-up application for the following week....
After the hair appointment, my mom and I run to Frugal Fannie's to find shoes for her mother-of-the-bride dress - and we are successful! I love Frugals...always a hit! Then we boogey back to Burlington to meet the guys at the mall. What an exhausting day! We meet them and decide to have an early dinner at Legal Seafood's - very yummy and I was starving. After dinner we walked around a bit but everyone was exhausted! Once again, a very productive wedding planning day!
February 20: Good Grief! My wonderful Bridesmaids threw me a surprise shower today! I was totally shocked - and everyone was in on it! Stay tuned for pictures and a "Special Surprise Shower Entry!"
After the shower, my parents, Brian, Michael and I went to Harvard Square to walk around a bit - but I think we were all very tired! So we just stopped a few places and decided to go to Jae's in Inman Square for dinner. We shared a bunch of dishes and it was all very very tasty! After dinner we stopped back at our huse, but my mom wasn't feeling well and they had a long drive the next day so we said our goodbyes.